Our skisailing outposts in the extreme northwest corner of Norway offer some of the most amazing mix of adrenaline and romanticism one could even dare to dream. Here is a quick reference guide.
Peaks: Østre Kågtinden 1165 mt, Arnøyhøgda 1170 mt, Storsandnestinden 1097 moh
Area coordinates: approx 70°4′ N, 20°41′ E
Level of difficulty: Kagtingen is difficult, the others are middle to difficult
Exposure: mainly to the east
Logistics: the tracks for Østre Kågtinden and Arnøyhøgda 1170 both starts directly from a dock, while the track to Storsandnestinden is reached with bus or taxi from Skjervoy. This is the base port for both Kagen and Arnoya.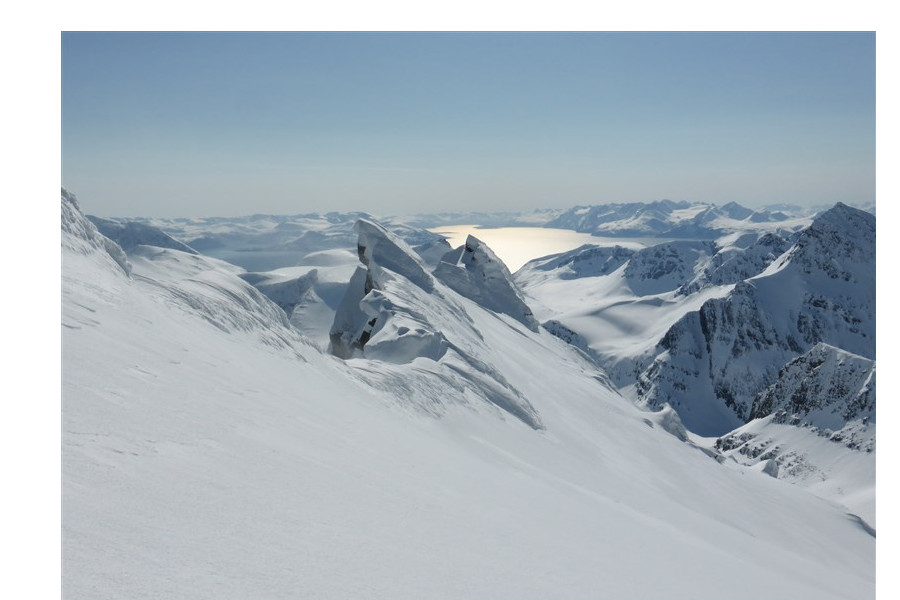 Main features: Kagen is connected with a bridge with Skjervoy, which is a major ferry terminal connected directly to Tromso, but the town has very basic facilities, therefore very few skiers venture up here. and it's only possible to do full crossings of the island with a sailboat. Arnoya is almost completely uninhabited and has rare ferry connection with Kagen. Therefore perfect isolation and amazing views are the main features.
Further reading:
Arnoyahttp://kugo.no/2015/05/arnoyhogda-1170-moh/
Kagenhttp://kugo.no/2017/04/ostre-kagtinden-1165-moh/http://kugo.no/2013/06/storsandnestinden-1097-moh/